SFTP setup in the Flash FXP program
This is a brief guide on how to configure the FlashFXP FTP client to log on to the domain web space at Platon Webhosting. As an example, the domain testdomain.sk is used in the screenshots, but the procedure is applicable for any domain operated on our servers.
Connecting to our servers is possible only through SFTP. We do not use FTP due to poor security.
In the Session menu select Quick Connection...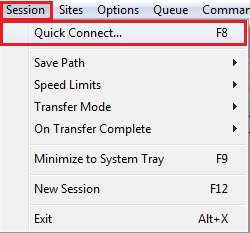 In the configuration window that will open change the Connection Type to SFTP over SSH.
Fill in the following boxes:
Address or URL - name of the server you are connecting to – usually it is your domain name.
User name login. (usually the same is used for connecting to setup.platon.sk)
Password
You will find the necessary login information in an e-mail and/or Text Message from Platon Webhosting.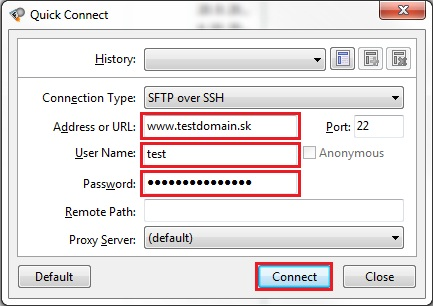 If the connection has been successful, you will see the contents of the disk space on the server. In the public_html directory, you will find all your websites housed at Platon Webhosting.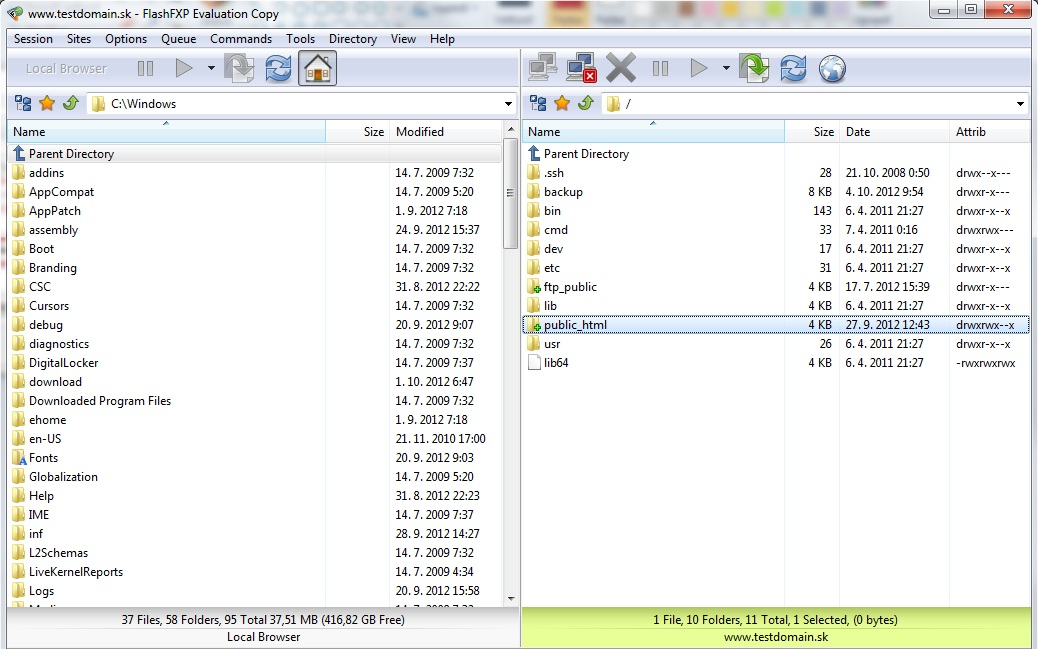 The content of the websites can be viewed in individual directories.