Creating e-mail account on your domain
Mailboxes for your domain may be created through our web portal setup.platon.sk.
In the left side menu click on E-mail -> Add Mailbox.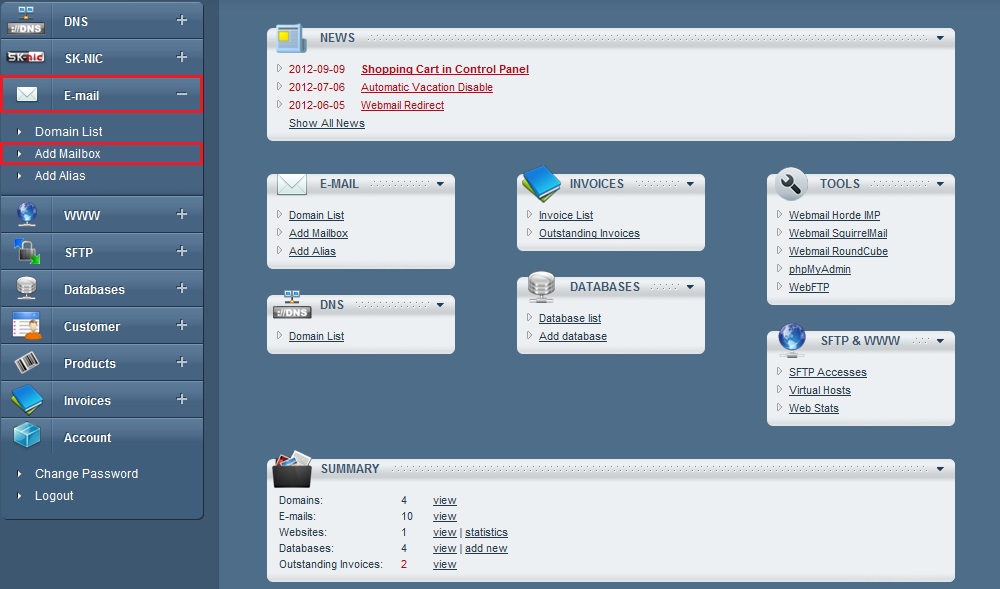 In the Mailbox box enter the name of the address of the account and on the right side select from the drop down menu the domain name for which the mailbox will be created. If you have just one domain with us, it is used by default.
The name of the mailbox is arbitrary; it serves only for its identification. Choose a strong password for it. Our website www.password.sk can help you with that.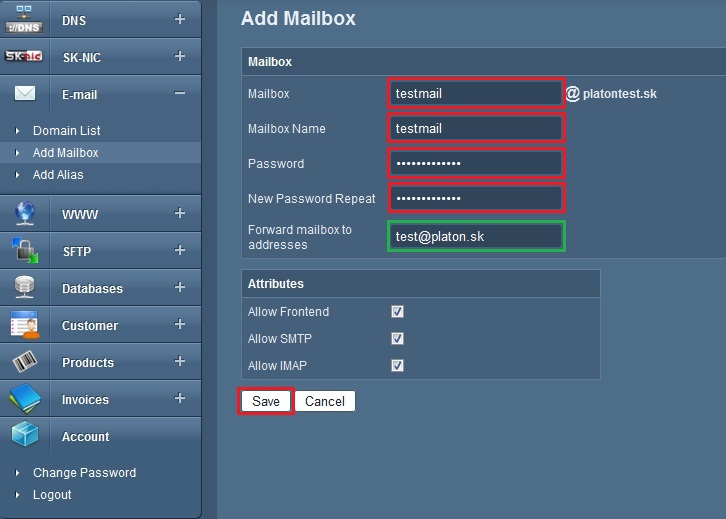 Forwarding e-mails
Incoming mail can be forwarded to any other e-mail address, too. Go to E-mail -> Domain List. Select a domain and click on the Edit button next to the mailbox (not the alias!).

Enter the address where the mail should be forwarded to in the box Forward mailbox to addresses.
If you wish to add several mailboxes for forwarding, enter the first one and click on Save. Then click again on the Edit icon in the list of e-mail accounts. Write the next mailbox in the new line. If needed, repeat the procedure.